DALeast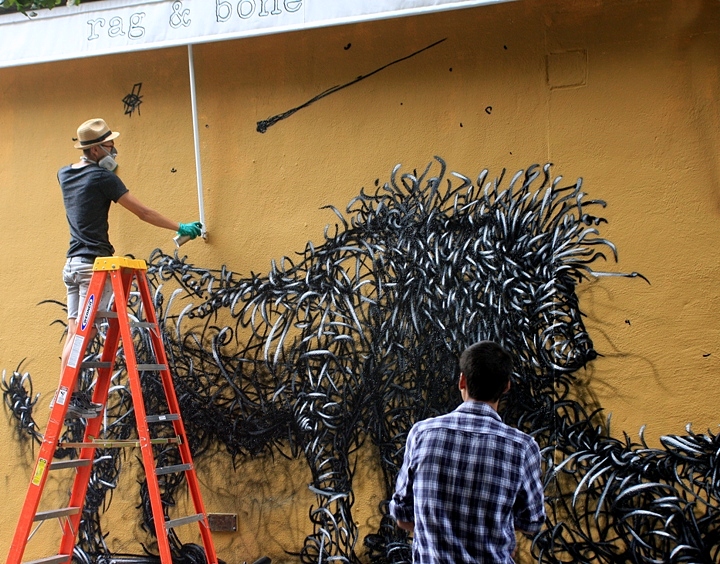 Who: Street artist, painter, sculptor, and digital artist from China (currently living in South Africa)
Where: London, Morocco, Spain, Austria, Milan, and more
What: Paints animals using swift strokes or a combination of shard-like, fragmented shapes. For him, animals are an appropriate subject through which we can study the human condition.
Instagram: @daleast
Website: daleast.com
Augustine Kofie
Who: Self-taught LA-based street artist
Where: Portland, Mexico, Germany, Paris, Japan, and more
What: In trying to maintain a sense of balance in his work, Kofie synthesizes seemingly contradictory elements in his work, such as using earth tones to flesh out deconstructed, futurist shapes. He incorporates many influences, from music to architecture to typography, in his sketchy, draft-like works.
Website: keepdrafting.com